The American Dermatological Association recognizes, discusses and develops solutions for problems in the area of dermatologic health care, research and education.

The American Dermatological Association (ADA) supports the health and well-being of all individuals regardless of race, religion, gender identity or expression, age, disability, or sexual orientation. The ADA and its members unequivocally repudiate racism, prejudice, intolerance, and acts of hatred both within and outside of our specialty and aspire to eliminate the destructive effects of social injustice and racial disparities on the health of our nation's people. We offer unwavering support and admiration for the diverse community of dermatologists and other healthcare providers who are dedicated to healing.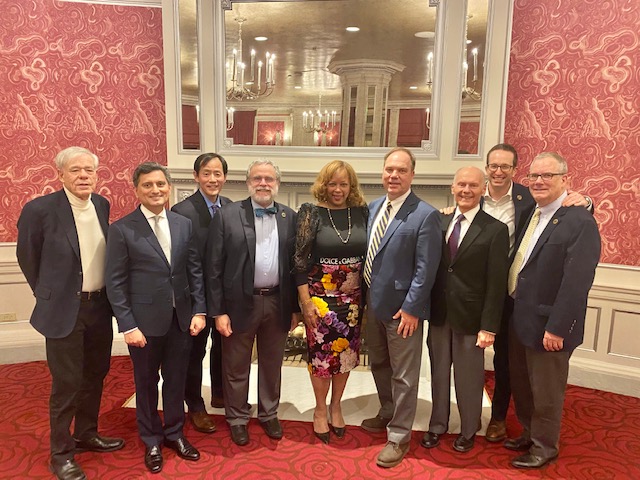 (Not pictured:  Amy Paller, MD and Alexa Kimball, MD)
* Valerie Callender, MD  President
* Kenneth Tomecki, MD  President-Elect
* Amy Paller, MD  Vice President
* Robert T. Brodell, MD  Past President
* Thomas Helm, MD  Secretary-Treasurer
* David Pariser, MD, Historian
* Murad Alam, MD, Director
* Hensin Tsao MD    Director
* Daniel Siegel, MD  Director
* George Elgart, MD  Director
* Alexa Kimball, MD  Director
* Adam Friedman, MD  First FIve Year Member 
To make a contribution to ADARE
ADARE is the American Dermatological Association Research and Education Fund. ADARE was organized to promote research in the field of dermatology. Over the years the fund has financed research grants for medical residents and fellows and has supported lectureships and the society's historical archives.
All contributions made to ADARE, a 501(c)(3) entity, are tax deductible.
Payments can be made by check or credit card.